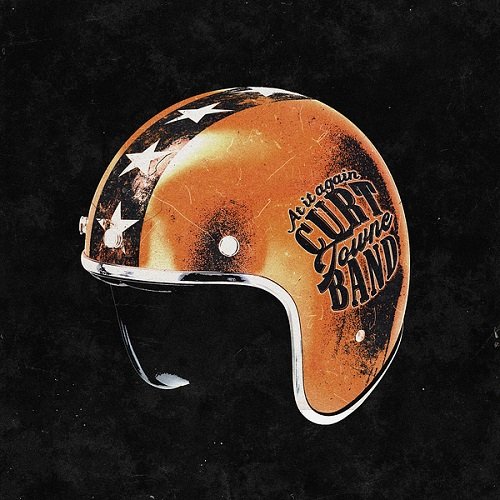 THE CURT TOWNE BAND – 'AT IT AGAIN' (SELF RELEASED) SOUTHERN ROCK
REVIEWED BY: THE ROCK 'N' ROLL PREACHER
Embark on a mesmerizing journey deep into the soul of Southern Rock euphoria with the exceptional brilliance that is 'At It Again,' the sensational sophomore offering from the immensely gifted Jacksonville Southern Rock maestros – The Curt Towne Band. This musical odyssey isn't merely an exploration; it's a sonic masterpiece that effortlessly earns the well-deserved crown of the paramount album of 2023 for this humble scribe.
The buzz surrounding this musical gem was tangible, and without a shadow of a doubt, it lives up to every ounce of anticipation! From the very inaugural note of 'Cyclone,' the listener is catapulted into a spellbinding escapade. The quintet, led by the incomparable Curt Towne, leaves no room for dispute – for aficionados of Southern Rock, 'At It Again' is an absolute imperative for your musical repertoire.
Emerging from the dynamic musical landscape of Jacksonville, Florida, The Curt Towne Band comprises a line-up that reads like a veritable who's who of Southern Rock royalty. With Curt Towne on lead guitar and vocals, Barry Rapp on lead vocals and keyboards, Greg "GT" Thompson on bass and vocals, Mike "Thunderfoot" Cansler on drums, and the enchanting Carol Bristow-Zur on backing vocals, this ensemble is an unstoppable force.
Noteworthy is the fact that Barry Rapp and Carol Bristow-Zur bring a wealth of experience to the stage. Barry was a member of The Henry Paul Band, and Carol is associated with the likes of Lynyrd Skynyrd and .38 Special. Having shared stages with legendary acts such as Lynyrd Skynyrd, Molly Hatchet, .38 Special, and The Outlaws, The Curt Towne Band has meticulously refined their artistry, patiently awaiting the opportune moment to unveil this gem of an album – and that moment is now!
The production of 'At It Again' is an absolute marvel, a collaborative effort between Curt himself and Stan Martell, with the illustrious Rodney Mills at the helm of mastering duties. Rodney Mills, a synonymous figure in Southern Rock history, has steered the ship for more classic Southern Rock albums than can be enumerated. 'At It Again' isn't merely an album; it's a sonic pilgrimage through the genre's storied past and an exhilarating leap into its future.
The track 'Flowers' features the virtuosity of Barry Lee Harwood of Rossington-Collins, whose slide guitar and mandolin add an additional layer of enchantment to an already extraordinary composition. Every track on this album is a testament to the band's musical prowess, with Curt Towne's guitar virtuosity serving as a beacon of Southern Rock brilliance. His playing, both fervent and refined, solidifies his status as one of the unsung guitar greats within the genre.
From the anthemic proclamation of purpose in the opener 'Cyclone' to the potent 'Fightin' Fire,' 'At It Again' is an unyielding riff-fest that sustains its momentum without falter. The band seamlessly navigates between the infectious revelry of 'West Side' – a veritable party anthem – to the sultry, hip-swinging allure of 'I'm Back.' The sheer quality of each track is irrefutable, with 'Sleeping Dogs' channelling the spirit of Molly Hatchet, and 'Ain't Done Yet' emerging as a Southern Rock anthem poised for greatness.
The genuine revelation arrives in the form of a Southern Rock rendition of The Beatles' 'Let It Be.' It's a daring move, but one that pays off magnificently, transforming a classic into an epic that seamlessly integrates into the Southern Rock pantheon. Honestly, I've never held a liking for the song until now, but this rendition elevates it to an entirely new plane, showcasing the band's masterful approach.
In a year teeming with remarkable releases, 'At It Again' rises above as something truly extraordinary. Judie Tzuke, Crown Lands, Big Engine, and The Steel Woods put up a valiant fight, but The Curt Towne Band has fashioned an album that transcends the bounds of excellence. If the spirit of Southern Rock courses through your veins, 'At It Again' isn't just a suggestion – it's a necessity. Without a doubt, 'At It Again' is nothing short of marvellous and an absolute essential addition to your collection. Hell Yeah!