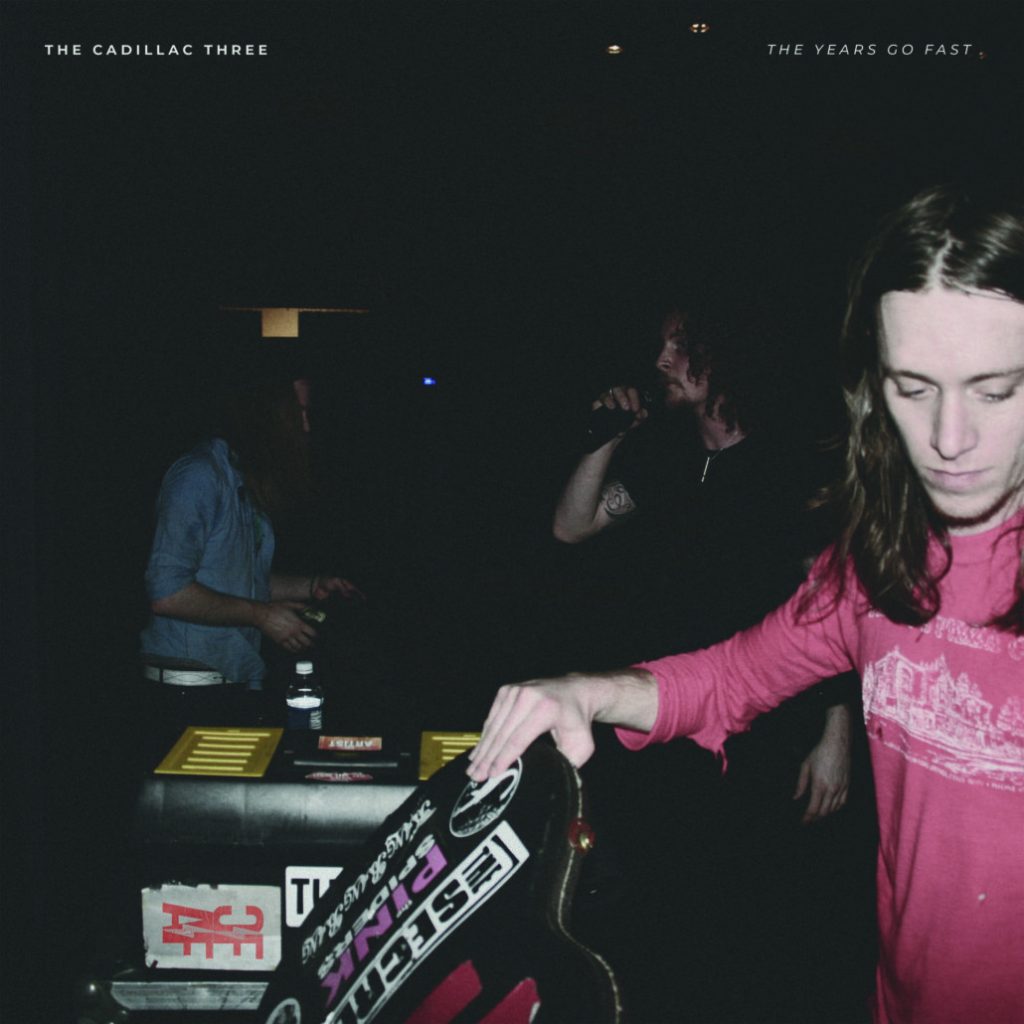 THE CADILLAC THREE – 'THE YEARS GO FAST' (BIG MACHINE LABEL GROUP) SOUTHERN ROCK/COUNTRY ROCK
REVIEWED BY: THE ROCK 'N' ROLL PREACHER
Prepare to be mesmerized by the brilliant musical evolution of The Cadillac Three in their latest studio album, "The Years Go Fast." This breathtaking opus is a testament to the band's fearless exploration of new horizons, setting them on a path of creative transformation. Whether you're a devoted fan or a newcomer to their distinctive sound, you're in for an enthralling journey through their artistic evolution.
The metamorphosis of The Cadillac Three is reminiscent of legendary bands like ZZ Top when they ventured beyond their southern roots to embrace new sonic dimensions. While they're not diving headfirst into technology, they're certainly charting a different course, one that may take some getting used to. Jaren Johnston (lead vocals, guitar), Kelby Ray (bass guitar/lap steel guitar/vocals), and Neil Mason (drums/vocals) are now six albums deep into their career, and they are gently nudging their 'good ol' boy' and 'hell-raising' persona aside, making room for a more reflective and lyrically mature approach. But fear not, the rock spirit remains undeniably alive, albeit more nuanced and balanced.
The album kicks off with "Young & Hungry," an instant indicator of the band's evolution. It's not your typical full-throttle rocker; instead, it has a modern, almost Pop Punk vibe, reminiscent of something you'd find on an "American Pie" soundtrack. This track brims with wistful lyrics, jangling guitars, and glistening production, marking a new chapter for the Nashville trio.
"Double Wide Grave" brings back the classic stomp 'n' roll sound that we've come to adore, destined to become a live performance favourite. It's an effortless groove, inspired by the unfortunate passing of Taylor Hawkins. "Comin' Down From You" follows with its infectious, up-tempo, hip-shakin' rhythm and a joyous chorus that's impossible to resist.
"Worst" adds a modern, arena-friendly touch to their rock repertoire, like ZZ Top jamming with Mother's Finest and Monster Magnet. "Love Like War" tugs at the heartstrings with its achingly beautiful melody and heartfelt vocals, while "The Torch" ignites passionate and haunting emotions, effectively bookending each other with their soul-stirring compositions, complemented by the brilliant guitar work of Charlie Worsham.
"Dressed Up to Die" slithers through a swamp-fueled crawl, featuring a colossal, sullen riff and a howling chorus that's bound to set any live crowd ablaze. "Hillbilly" unleashes a foot-stomping riff-fest, complete with boot-crunching rhythms and even some eerie fiddle work. "This Town Is A Ghost" stands as a heartfelt tribute to Jaren's late father, displaying the band's maturity both as musicians and lyricists with its personal and vulnerable essence.
"Go To Bed Lonely" explores the theme of finding love anew after a breakup, offering radio-friendly charm and the potential for chart-topping success. "4 Chords & The Proof" reveals the band's open and inward-looking side once more, a facet they've mastered splendidly. Finally, the album concludes with "Pistols On The Levee," a cool, country-infused track that blends a subtle riff, sweet fiddling, and autobiographical lyrics into an inspired conclusion.
"The Years Go Fast" is an inspiring and powerful masterpiece. It's not merely "another" album; it's a deliberate reinvention that seamlessly fuses the band's Southern Rock heritage with a more refined and elegant beat of the "new." While it may take a few spins to fully appreciate its beauty, you'll soon realize that The Cadillac Three have crafted a genuine Magnum Opus. Take a chance, dive in, and bask in the lovely musical waters of this truly marvellous album.