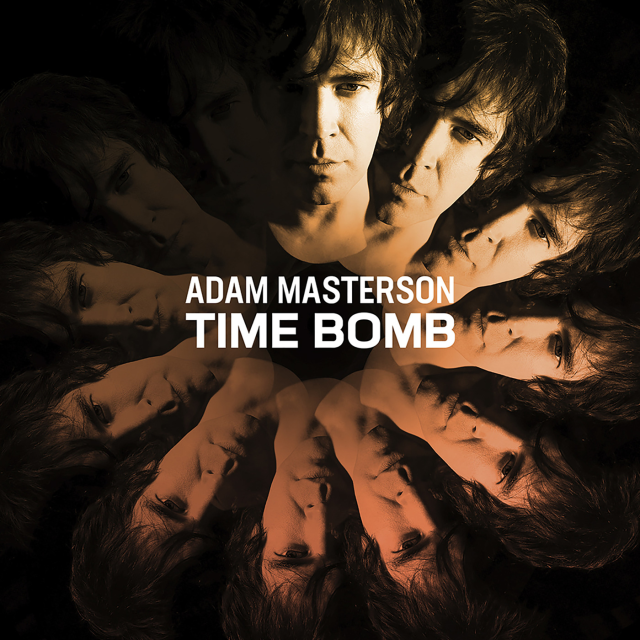 ADAM MASTERSON – 'TIME BOMB' (Independent) PSYCHE ROCK
REVIEWED BY: TANIA KNELL
Adam Masterson's new album 'Time Bomb' is something of an opus as far as I'm concerned. Although it has a modern production value, I feel it does harp back to classic eras such as the '60s and '70s where singer/song writers were key in the world of contemporary music.
I love the surrealistic lyrics that paint wonderful soundscapes.
The title track is splendid and has a great deal of tension embedded in the backing track, giving a good platform for a lyric that seems to be something of a relationship song that has you walking a tight rope. I also love the track 'Kiss' which again is clearly a relationship song but I noticed there is always a payoff lyrically.

Well known on the live circuit for his strip down performances, this fully fledged production shows a different side to Masterson who is dipping in and out of a multitude of different styles on this marvellously eclectic album, that just gets better every time I hear it
If you like artists such as Roy Harper, Syd Barrett, Ray Davis, or even Ed Sheeran – you will surely enjoy giving this a listen because rest assured you will revisit this album again, it is superb.