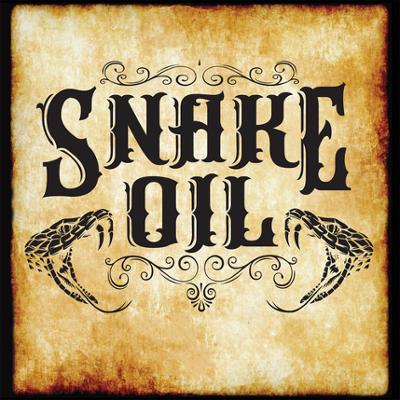 SNAKE OIL – 'SNAKE OIL' (Lion's Pride Music) ROCK
Review By: The Rock 'n' Roll Preacher
Snake Oil's self-titled debut album is a tour de force of hard-hitting rock music that is sure to please fans of the genre. With its powerful vocals, sublime guitar work, and thunderous drumming, this album is a non-stop thrill ride from start to finish. It's clear that this talented band has honed their skills through years of performing and touring, and they have truly hit their stride with this release.
From the opening track, 'Vampire', it's clear that Snake Oil means business. The song's hard-hitting guitar riffs and thunderous drumming set the tone for the rest of the album, and the catchy chorus will have you singing along in no time. Throughout the album, Snake Oil showcases their impressive musicianship and song-writing skills, with standout tracks like 'Dance In The Rain' and 'To Believe' showcasing the band's softer side with heartfelt lyrics and beautiful arrangements.
Lead co-vocalist Christelle Dussault has a powerful voice that commands attention, and she shines on every track. Her performance on 'Blood On Fire' is particularly impressive, with its haunting vocal harmonies and intense energy. But it's not just the vocals that impress on this album – the guitar work is equally impressive. Kurt Krezanski's lead guitar work is especially noteworthy, with a full and rich sound that perfectly complements the driving rhythm section.
The album's production is top-notch, with every instrument and vocal perfectly balanced. This is especially impressive given the band's penchant for theatrical live shows. But Snake Oil manages to capture the same energy and excitement on this album that they are renowned for bringing to the stage. The result is an album that is both timeless and modern, with nods to classic rock influences while also forging their own unique sound.
Overall, Snake Oil's self-titled debut album is a triumph, and a must-have for any rock music collection. Lion's Pride Music has truly found a gem in this talented band, and I can't wait to see what the future holds for them. With their impressive musicianship, raw energy, and fierce passion, Snake Oil is sure to be a force to be reckoned with in the world of rock music.