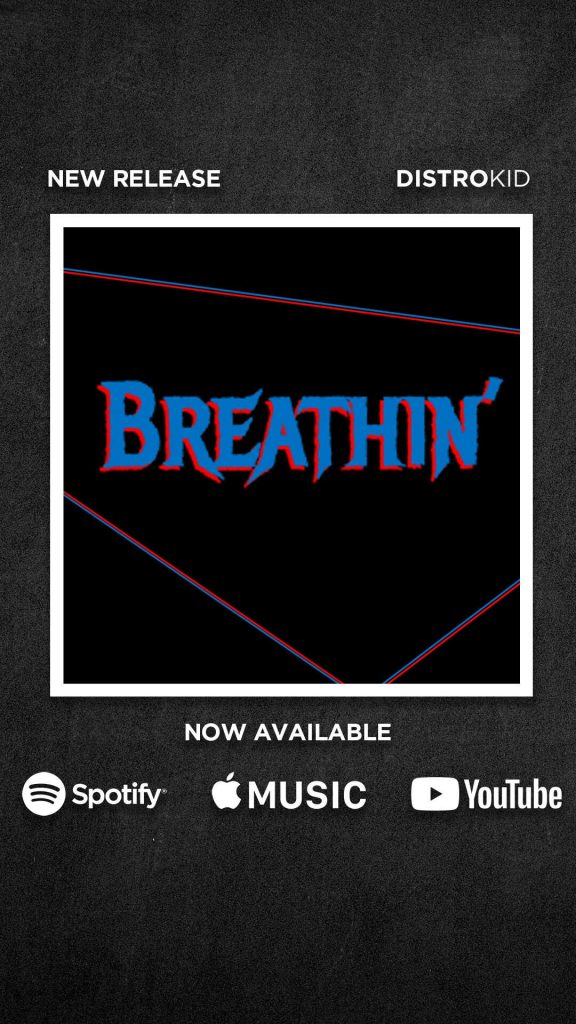 SKULLDUGGERY
(Unsigned)
HARD ROCK
Review & Interview By: SAMANTHA LOUGHLAN
Band members: Eddie (Vocals/Guitar)
Connor (Guitar)
Jacob (Bass)
Tom (Drums)
Track list:  Perfect Enemy
Queen Anne's Revenge
Breathin'
Another Day Dry
Hi guys, I hope you are all well. I'm shaking things up today with a super exciting review and exclusive interview of the up-and-coming band Skullduggery (or 'Schoolgurlry' as my kid calls them, lol). I really enjoy being introduced to new talent and I as my first review of this type I hope I can do these guys justice.
Originally formed in 2018 under the band name Torque, this group of four rock n roll crazed music addicts from Stafford will definitely get u craving more of their distinct sound. In 2022 the band rebranded under the name Skullduggery and released their self-titled debut album.
I've had the pleasure of liaising with guitarist Connor and he has been a massive help in putting this piece together. I've chosen three tracks which all vary in demonstrating the array of rock music these guys produce. I've chosen one track off their self-titled album and got an insight into a couple of new ones to. Super excited about this one, so let's see what Skullduggery are all about…
The first track I'm going to review is off the guys first album and it's called 'Perfect Enemy'. I chose this song because as I was listening through the album I found myself bobbing along to the vivid drum beat by Tom Wilde without even realising it. The vocals don't kick off till thirty-six seconds in and I adore how these overlap in the chorus. Eddie Voss clearly has a great vocal range for this kind of music! Supported by the high notes reached three minutes and nineteen seconds in. I feel overall that this track is more of a softer rock and is recorded magnificently.
Now this brings me to the single, 'Breathin'. Released in January of 2023 this lyrical masterpiece really does display the depth of feeling these guys put into their music. From the first time I listened to this track I fell straight in love with it and I've even added it to my daily playlist! A fantastic combination of soft rock and catchy lyrics, the kind that gives you goosebumps. Mixing up the emotions of melancholy and anger in a soup of lustrous lyrics the feelings portrayed in this song are ones that I'm sure many of you can relate to. My favourite part of this track has to be two minutes and thirty-six seconds in when the background music subsides and we are just left with the vocals and lead guitar.
Finally, I'm going to give you a sneak peek at the guys new single, which was released on the 1st May 2023 called 'Another Dry Day'. Now this song demonstrates just how diverse these guys really are with their rock music. This track completely caught my attention as it packs a punch instantly from the beginning. 'Another Dry Day' is stuffed to the brim with solo guitar riffs and an old school rock vibe. I especially love the effects created by having an interlude of drums and guitar two minutes and seven seconds in. This then builds to an electrifying guitar solo at two minutes thirty-nine seconds. The finale of this track gives a full on classic rock edge to it. 'Another Dry Day' is a perfect track for head-banging to and I can really see this being played by rock DJs in the future.
So, I've given you a taste of what these guys have to offer, now for an exclusive interview with the boys themselves. Let's see what they had to say to us here at voodooradio.online…
What genre of music do you feel you most relate to?
Eddie – I would say Rock and metal.
Connor – Rock/metal music, I have been into it my whole life, but I also enjoy a wide variety of genres such as disco, hip-hop, soul.
Jacob – The genre of music I most relate to is metal or funk, I just mesh with those genres and there's a lot of elements in them that relate to the instrument I play.
Tom – Rock/Metal.
2. Who are you're musical influences?
Eddie – My musical influences are Avenged Sevenfold, Metallica, AC/DC, Nickelback and Black Sabbath. These bands introduced me to rock and metal. They unintentionally influence our songs when writing riffs.
Connor – I think this is a hard question to answer as I draw inspiration from almost any music that I enjoy listening to. I often find myself listening to a certain artist and then writing music in a similar style. If you write music, it's almost impossible to not bring some sort of influence to your own sound.
Jacob – Well my influences include bands such as: Black Sabbath of course, Guns n Roses, System of a Down and the black keys. Those are the bands that give me some of my ideas.
Tom – Metallica, AC/DC and Iron Maiden.
3.How hard is it to approach next level promoters?
Eddie – It's not hard for us to approach them but it's hard to get them to make them recognise us and that we are a proper band. I feel that people only look at numbers i.e., how many followers we have and not the music that we play.
Connor – It can be difficult as most promoters are only looking to put on shows that will sell a lot of tickets and make them money. Recently I have been contacting venues myself acting as a promoter for my own band and trying to arrange gigs for us with other excellent bands we know.
4. What plans have you got for this year?
Eddie – This year we will be releasing an album which is near completion, during recording we are putting on a headline tour which we are promoting ourselves.
Connor – Hopefully around summertime we will have our second album finished and released, as well as a mini tour across the UK to promote the band itself. We take every opportunity that comes our way, we don't want the band to be a hobby we want to take it as far as we can.
Jacob – We got some cool stuff planned for this year. We're planning on releasing a new album and we've got some cool gigs lined up.
Tom – We are currently working on our second album and writing new songs.
5. Are you playing at any festivals?
Eddie – Currently not but we are up for playing at festivals in the future.
Connor – Not currently but we would love to play at some.
Jacob – The band and I have some gigs this year where we're playing with multiple bands but as far as festivals go, we're not playing at one yet.
Tom – No.
6. Which artists past or present would you collaborate with?
Eddie – For me personally, it would have to be Bon Scott. That man was a legend.
Connor – I would love to tour with a big arena filling band but at the same time I love doing smaller more intimate gigs with local bands, a lot of excellent musicians can be found in any local venues and getting the chance to play on the same bill as them is brilliant.
Jacob – I would love to collaborate with a couple genres eventually, these include metal, rap for a rap rock maybe. Artist wise thought I would have to say if I'm dreaming big, Zack de la Rocha from Rage against the Machine.
Tom – Early Metallica and Foo Fighters.
7. Who would you compare yourselves to?
Eddie – It's very hard to compare to one band as we took many influences from bands but now, I feel that we have turned them influences and created something that sounds like us and original. We have songs that are like early Metallica and then songs that are more modern rock. We just play what we want to play.
Connor – I wouldn't say there is any one artist they I would compare us to. I've been told we sound like a plethora of different bands by various people who see us play, I like to think what we have is original and that we aren't trying to be any one thing.
Jacob – I would like to think we're comparable to bands like Metallica and Black Label Society as we aim for these same fans as our target audience.
8. What has been your favourite performance given so far?
Eddie – my favourite one for me was the first ever gig at Concorde 2. This was just after covid restrictions were lifted. Felt like it solidified us as a band and that our first tour was about to begin.
Connor – One that really stands out to me was a gig we played in Loughborough, for a rock society. We were the last band on, and the crowd were all young students that seemed eager to let go and rock out. As soon as we started playing, they were all instantly into us, moshing from our first to our last song. Having an audience like that really makes you feel on top of the world.
Tom – Station headline gig.
Jacob – My favourite performance so far is every gig we've done in Cannock everyone seems to be ready to have a good time there.
9. What are you working on music wise right now?
Eddie- A new album, currently 4-5 songs away from completion and a new music video for our latest release 'Breathin'. Which will be recorded in the following 2 weeks.
Connor – We are currently working on our second album which we record and produce ourselves. We have the songs all written we are just working to get it all recorded and finished up, but we are always writing and working on new music.
Jacob – Currently our focus is the development of our second album.
Tom – Second album.
10. Where do you draw inspiration from for your lyrics?
Eddie – for me, personal or past experiences. When I listen to a song, I can't help but make it personal. I can also get creative and write songs like Queen Anne's Revenge where the song sounded like it had a pirate theme to it. So, I researched Black beard and came up with the lyrics. As a band we are creative together, we write and change lyrics to give the song justice.
Connor – I personally draw inspiration from what I see around me and how I'm feeling while writing the lyrics. I try to make every line connect and move forward almost like a story.
Jacob – I feel like the lyrics we write come from a lot of things; they're written to relate to the people that listen. As far as inspiration though, I would have to say they're inspired by people of the past, and the lifestyle you live while working with a band.
Tom – Everyday life and past experiences
11. What was the best gig you've ever been to and why?
Eddie – The best gig that I've ever been to has got to be Metallica in 2018. I have listened to Metallica for a while and me and the drummer (Tom) had golden circle tickets, so we were very close to the stage. This was my first proper gig too, so it has a special place that's close to me.
Connor – It's hard to choose just one, but a favourite of mine was The Chats. I saw them in Birmingham with other members of the band and the whole night was absolute chaos, I can't really remember any individual songs but the whole the whole crowd was a crazy mosh pit from start to finish.
Tom – Metallica, as they are my favourite band, and I was standing so close.
Jacob – The best I've ever been to was my first one which was the Black Keys, that night was really my realisation that I want to do music.
12. What do you love most about being in a band?
Eddie – When you play live it's 100% you and your personality. The freedom you have when performing is unlike anything you can do. You can just let loose and be wild. When you play your own songs and the crowd cheer and sing your lyrics there is no other feeling.
Connor – Being in the band is a release from normal life, you get to travel around playing music to new people and have the crack with each other. There are no rules, no right, or wrongs, you just play music together the way you want to.
Jacob – The best parts about being in a band are challenging yourselves and seeing different places you never would have been too if it wasn't for the gigs you're getting.
Tom – Like a family, helps me escape everyday life.
13. How do you deal with disinterested audiences?
Eddie – It does get hard sometimes when there is not a crowd to feed off, but we play the music we love so it does not affect us that much at all. We are also quite lucky that we have had positive audiences with good feedback.
Connor – I personally try to channel their disinterest into my own playing and make sure I hit every note, but it can be hard stay motivated. I think Eddie finds it the hardest, he channels a lot of his energy when singing from the crowd and if he doesn't get it back from them, he can get frustrated and deflated.
Jacob – When we have a disinterested audience, we still give it 100% because its who we are. Never let it get to your head if the audience is not liking the music because the music you write is your baby, your piece of art.
Tom – No matter how engaged the audience is, we play with 100% effort and heart.
14. What interests and hobbies do you have outside of music?
Eddie – I'm an easy-going person. All I need is to go out to the pub with my mates, play some pool and have a dirty chippy afterwards.
Connor – I'm currently at university studying music production, I record and produce all the band's music as well as other artist so even away from the band I spend almost all my time on some sort of musical project.
Jacob – I like to play a bit of pool here and there and mainly just spend time going out with my mates.
Tom – Watching sports, cars.
15. Have you got any exclusive gossip you can share with voodooradio.online?
Eddie – We were going to keep this a secret and personal for us, but we will explain how Dr Death, our first single, was written. When we were younger, I had a bong that I used to have called 'Dr Death' which was used a lot after our college lessons. If you listen to the song and read into the lyrics, then you can see what we were on about.
Connor – Not that I can think of, nothing that I think would be of interest.
16. Would you consider allowing voodooradio.online to play your tracks and promote any future gigs?
Eddie – Yes of course, we appreciate Voodoo reaching out to us and having us for this review/interview and look forward to ones in the future.
Connor – Of course, we would love help with promotion, and you are free to play as many of our tracks as you like.
Jacob – Of course.
Tom – Of Course.