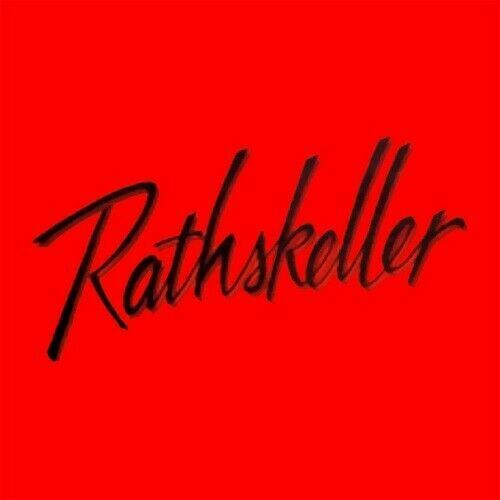 RATHSKELLER – 'RATHSKELLER' (KOF Records) POMP ROCK
Review By: The Rock 'n' Roll Preacher
What an absolute gem of an album we have here! Rathskeller, a group of incredibly gifted musicians hailing from Champaign in the great state of Illinois (also home to Starcastle and REO Speedwagon of course), released this stunningly crafted AOR/Pomp Rock album in 1984, that is sure to leave any fan of the genre in absolute awe. Drawing inspiration from legendary acts like Sugarcreek, Fortune, Le Roux, and Shooting Star, the band has created an album that is nothing short of a masterpiece.
The band was a quintet: Gavin Stolte (vocals), Johnny Gherna (guitars), jay Penn (keyboards), Doug Pugh(bass guitars), and Andy Burnett (drums). The album was produced by Harry Washburn, who did a very decent job indeed, capturing the band's energy nicely. This album is sometimes referred to as 'Rathskeller'and sometimes as 'Intro' – which is a tad confusing if you are searching for it – so you should just be aware of this.
Album opener 'Intro/Verge Of Insanity' is just as good as Pomp Rock gets! It's a towering statement of intent and is a true monster of a song, perfectly showcasing just how huge this band had the potential to be! 'Writing On The Wall' is a glorious melodic jewel – where Johnny Gherna fires off a fabulous solo, the song has a killer chorus, you will be singing along – trust me. Perhaps the album's finest. Moment is the moody 'Too Much Love', it's one of those "lighter in the air' numbers, driven by elagant keyboards courtesy of Jay Penn. Pomp Rock simply does not get any better than this.
'Big Time' is another corker, again, its keyboard led (as all great Pomp is, with an impassioned vocal from Gavin Stolte, and a really nice almost jazzy arrangement. I'd also direct your attention to album closer 'Hot Summer Rock 'n' Roll'- arguably the best summer song this side of Y&T's 'Summertime Girls' or Black 'n' Blue's 'Nature Of The Beach' – it's a fist pumping rocker, and is a wonderful way to end this Magnum Opus! I absolutely love this, it's such an unashamedly good time song!
With only 1200 copies in circulation, it's no wonder that this album is a bit on the pricier side – but trust me, it's worth every penny. The attention to detail in every track is truly remarkable, showcasing the immense talent of each member of the band. From the soaring vocals to the intricate guitar work, and the potent keyboards, every element of this album has been crafted to perfection.
In short, if you're a fan of US AOR/Pomp Rock and haven't yet had the pleasure of listening to Rathskeller's self-titled album, you're missing out on something truly special. Don't hesitate – add this gem to your collection today!