reviewed by Darren Joyce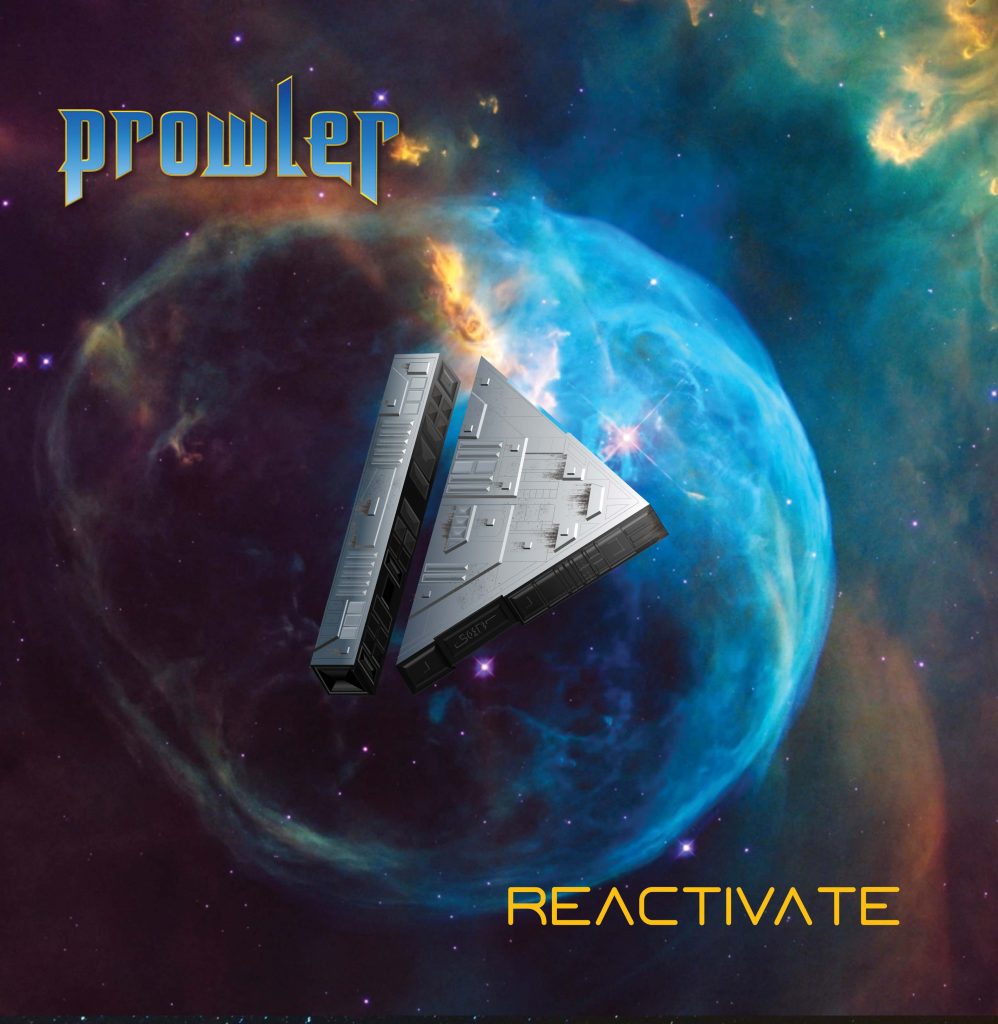 Original New Wave of British Heavy Metal band Prowler were formed in 1975 by Brothers John and Trev Pattenden (Guitar and Bass respectively) and Martin Burrows (Guitar). Originating from Basildon, Essex they played many gigs with the likes of Budgie, Atomic Rooster and other New Wave Of British Heavy Metal contemporaries such as Vardis.
Famed producer Chris Tangerides saw them at one of their shows and took the band Into the studio and produced 'Gotta Get Back To You' which appeared on 1980s MCA compilation 'Brute Force'.
Also in 1980 he produced 'Bad Child Running', 'Lost Without Your Love', and Prisoner, which all appear on the new album Re-activate.
Prowler changed their name to Samurai briefly and recorded 'Under Attack' and the self-titled track 'Samurai'; they reverted back to Prowler before eventually splitting in 1982.
In 2010 Martin Burrows and Trev Pattenden reunited to re-record 'Got To Get Back To You', and 10 years later recorded a 40th anniversary version of 'Heavy Metal Hero'.
Moving on now to the album Reactivate.
Gotta Get Back To You
The opening track appeared on the MCA compilation album Brute Force, Its a driving slice of Nwobhm that for me was a highlight on the 1980 album.
A catchy opening which is punctuated by Trev Pattenden's vocal,Martin Burrows delivers some great guitar work, underpinned by the rest of the band.
Bad Child Running
The lead single off the album, another killer riff breaks into a galloping verse that drives hard, the guitars ride high and Trev Pattenden's vocal is delivered with menace and pure energy. The song falls away to a melodic slow pre-solo section and Martin Burrows delivers a superb guitar solo to fade.
Lost Without Your Love
A real highlight within an album which is all conquering, the song is dripping with hooks and grips the listener from start to finish, the song rips along with a choppy verse and the chorus is a melodic highlight for me, a real gem of a track.
Prisoner
The opening puts me in mind of Down to Earth era Rainbow, we're then treated to a thunderous guitar riff, Trev Pattenden offers a stunning vocal which is brutal but melodic at the same time. This track had me reaching for the repeat button.
Rock Song
The first live track on the album. A mid-paced rocker that builds to another face melting solo by Martin Burrows. Trev Pattenden encourages the crowd to clap and Intros the band. Martin Burrows and John Pattenden deliver more guitar histrionics.
Gotta Get Back To You (Special Edition)
A Fine re-working of the track that appeared on the Brute Force compilation. The band give It a freshening up and we're treated to some excellent slide guitar by Martin Burrows in the latter part of the song.
Heavy Metal Hero
Prowler really know how to put a song together — Heavy Metal Hero has hooks in spades from the start, a driving riff and a chorus that soars high and wide…. we all love a Heavy Metal Hero.
Under Attack
Beating drums punctuate a guitar intro that reminds me of Thunder and Lightning era Thin Lizzy, it's moody and mean and it really chugs along, another killer track.
Samurai
Closing the album we have a live epic, Michael Schenker Group and and '80s Rainbow spring to mind as Prowler settle into a fast groove. Samurai has everything: tight playing, very catchy and loads more superb guitar work. The album closes on a real high.
Released Friday 20/5/22 , On Cherry Red Records.