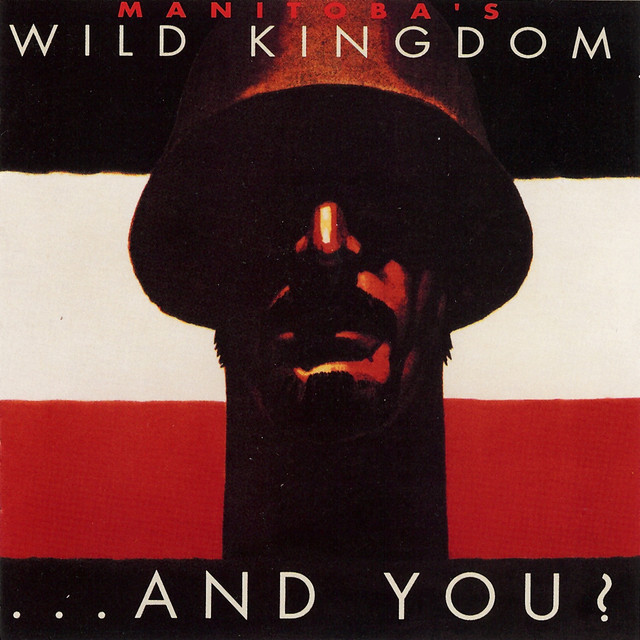 MANITOBA'S WILD KINGDOM – '& YOU?' (Popular Metaphysics/MCA) HEAVY ROCK/PUNK ROCK
Review By: The Rock 'n' Roll Preacher
"You are now prepared for the next step of your indoctrination!" (Handsome Dick Manitoba) – 'Fired up!'
Get ready to be blown away by Manitoba's Wild Kingdom and their incredible one and only album, "And You?" This hard-hitting Punk/Metal offering is an absolute masterpiece, showcasing the talents of some of the biggest names in the genre. Led by ex-Dictators Andy Shernoff and the legendary Handsome Dick Manitoba, MWK quickly became known for their electrifying live performances in the New York/New Jersey area.
With the addition of legendary ex-Dictators/Shakin' Street/Manowar guitarist Ross 'The Boss' Friedman in 1989, the band's line-up was complete and this cataclysmic album was finally released in 1990. Clocking in at just 25 minutes, "And You?" packs an endlessly powerful punch from start to finish. The album is expertly produced, with every riff, chord, and beat captured in stunning clarity.
Manitoba's Wild Kingdom's sound is a perfect blend of Manitoba's raw, gritty vocals and Shernoff's infectious, hook-laden song-writing. The lyrics are equal parts hilarious and chilling, with a dark often venomous humour that is uniquely their own:
"You look a little pale, you look a little weak
the demons you kept secret, are forever yours to keep
We were only kids when we started getting high,
'I'm in control you said', we knew that was a lie.
I stare at your cold body – and I watch your mother cry!
You had it coming!
You got fired from your job, man you blew a good career,
So you slept on my couch – and my TV disappeared!
I was your only friend, the others said goodbye,
some of them had told me – they didn't care if you died!
No one sent you flowers, no-one could deny
… you had it coming!"
(Handsome Dick's visceral tale of the horrors of heroin addiction – 'Had It Coming!".
The songs are a series of short, sharp shocks, the band blistering through them in a blaze of Motorhead/Sex Pistols Punk/Metal fury, with Handsome Dick leading the charge. Ross's riffs are a never-ending, razor-sharp attack, and the rhythm section of Shernoff on bass guitars and J.P. "Thunderbolt" Patterson on drums are absolutely street lethal, crushing everything before them. This very well be singly THE most perfect fusion of Punk and Metal ever recorded! It is very simply timeless and magnificent!
The ten-song album is nothing short of devastating, the band is simply an unstoppable force of nature. Maybe it's a good thing there was/is only one album, as much like the Sex Pistols "Never Mind The Bollocks" – you simply cannot improve on perfection! 'The Party Starts Now!', 'Haircut & Attitude', 'New York, New York', 'DWI', 'I Want You Tonight', 'Fired Up', 'The Perfect High', 'Had It Coming!', 'Prototype', and 'Speedball' are a study in unfettered savagery, this is the very DNA of Rock 'n' Roll – all the bullshit stripped away – leaving nothing but muscle and blood!
Although MWK eventually re-evolved back into The Dictators, their legacy lives on through "And You?" This album is a must-have for any fan of punk or metal, and a testament to the incredible talent of this unforgettable group of musicians. So, what are you waiting for? Go ahead and give it a spin – you won't be disappointed! As Manitoba himself roars during 'Fired Up': 'How dare you tell me what to do? I'd rather die than be like you!' There's a motto to live by! Fuck Yes!