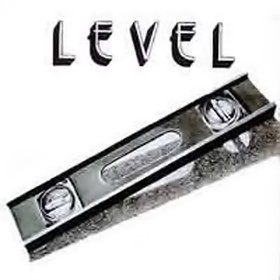 LEVEL – 'LEVEL' (Black Sheep Records) MELODIC ROCK
Review By: The Rock 'n' Roll Preacher
Prepare to be blown away by the self-titled debut album from Level! Hailing from Trenton, NJ, this Melodic Rock band has created an absolute masterpiece that will leave you wanting more. With local radio station WPST exposure and only 500 copies pressed, this album is a true gem that deserves to be heard by the masses.
Level was a quintet: Frank Jerome (lead vocals), Geri Gates (guitars), Bob Chevalier (keyboards), Brian McIntyre(bass guitars), and Mark Massiello (drums), and their music to me makes me think of MPG (remember them?), Balance, and acts of that ilk. Considering the tiny budget the band must have been working with, the finished album is amazingly impressive, is as melodic as AOR gets, shows what real talent the band had, and how they deserve to be so much more than a footnote in Melodic Rock history.
The standout tracks on this album are simply amazing. The power ballad 'Until Tomorrow' is an emotional powerhouse with a chorus that will send shivers down your spine. 'You've Got Running On Your Mind' has an infectiously catchy Power Pop rock vibe that will have you dancing along in no time. 'Let Me Love You' is a surging track with an irresistible hook that will have you singing along at the top of your lungs. 'Believe In Love' is an uplifting anthem for those of us who are eternally optimistic romantics. And last but not least, 'Permanent Scar' is a Pomp Rock masterpiece with soaring melodies and an unforgettable chorus.
Overall, Level's debut album is a must-have for any fan of good US AOR. If you love bands like Alliance, Franke & the Knockouts, Spyz, Face Dancer, and Limousine, then this album will not disappoint. It's rare and expensive, but worth every penny. Don't miss out on this incredible album that will leave you feeling uplifted and inspired.