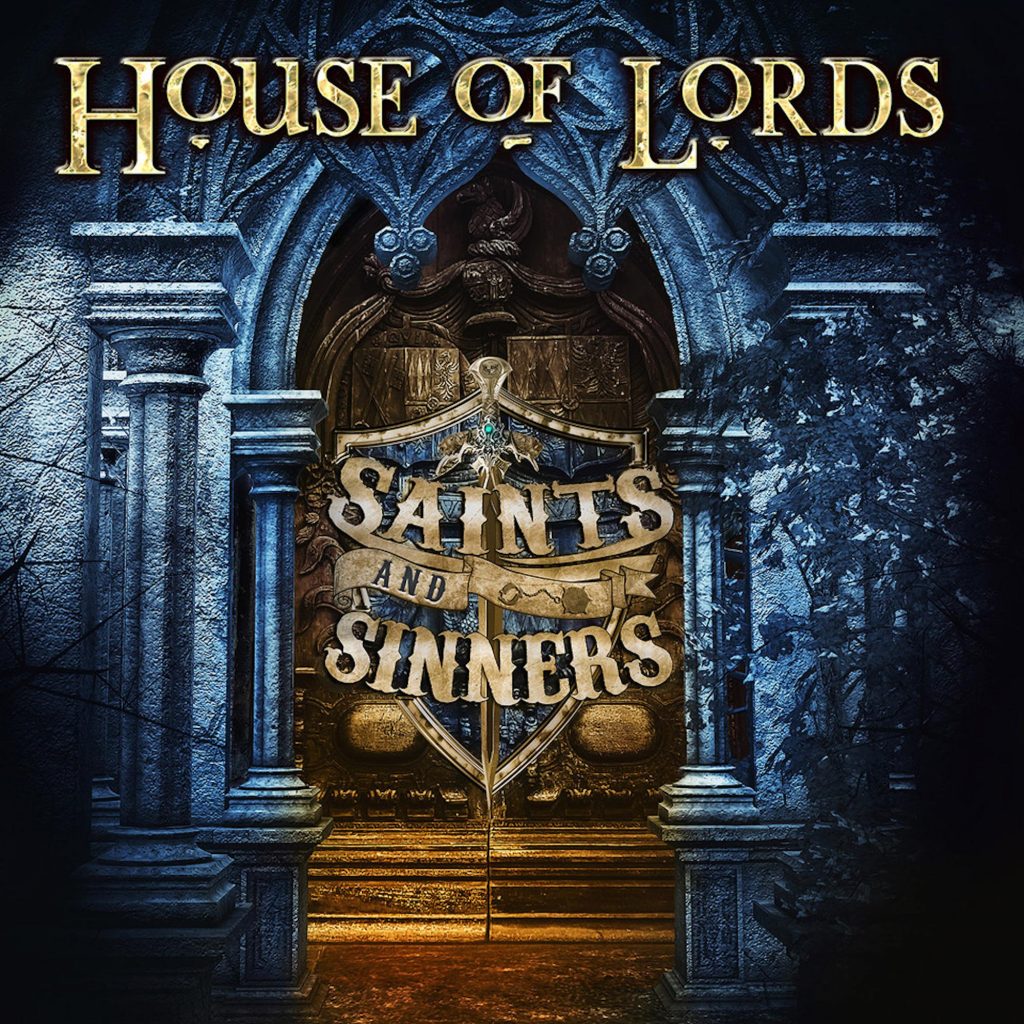 HOUSE OF LORDS – 'SAINTS & SINNERS' (Frontiers) MELODIC ROCK
Review by The Rock 'n' Roll Preacher
I will be honest with you from the start, it has been a very long time since (for me anyway) House Of Lords have created an album worthy of their illustrious name. Now, eleven albums into their career, the band has, for the first time in years, created something of a Magnum Opus.
What has changed? Two words ladies and Gentleman … a name actually … Mark Mangold! Yes, he of American Tears, Touch, and Drive She Said. Not only does he sprinkle his magical keyboard fairy dust throughout the album, but alongside James Christian, he has co-produced it, and what a colossal difference his addition has made!
In the past couple of decades, since the band's resurrection sans Gregg Giuffria, frankly they have become nothing more than a rather trite and staid Hard Rock outfit, now, at long last, with Mr Mangold onboard, have re-introduced the long-lost Pomp element that had previously set them aside from the masses. Not only that, but the band even ventures into genuinely progressive areas, and the resultant album is very splendid as a result!
James Christian is in fine voice throughout, I'd argue he has not sounded so inspired in an age, he seems to have found fresh impetus to his delivery, and I salute him for it. Guitarist Jimi Bell creates his usual pedigree fretwork throughout, this time Mark Mangold's dextrous keyboard embellishments complement him perfectly – it gives real depth to the sound, giving the band a symphonic edge.
The pairing of bass guitarist Chris Tristram (at least I presume it is him), and brand-new drummer Johan Koleberg (ex-Lions Share/Therion) proves to be an inspired choice, as they lay down a perfect rhythmic barrage throughout the album. It really does feel like a band born anew, and this is all to the good. For the first time in ages, I find myself enjoying almost every aspect of a HOL album, and it really is a thoroughly enjoyable experience.
The album is not perfect, 'Roll Like Thunder' and 'Razzle Dazzle' are rather pedestrian, but it's a minor niggle. When you have songs as massive as the title track, 'House Of The Lord', 'Take It All', 'Road Warrior', 'Dreamin' It All', 'Takin' My Heart Back', 'Angels Fallen', and the stunning 'Avalanche', You simply cannot argue with the sheer quality on offer. Perhaps the most remarkable piece is 'Mistress Of The Dark' – a really gargantuan number that evokes Angel at their most epic! It's a jaw-dropping song!
'Saints & Sinners' is something of a revelation, the sound of a band rediscovering its heart and soul, and remembering how to stretch itself naturally and organically. I have not loved HOL for a long time, nor even been much bothered to even listen to them – but now, all that changes at last. This is a genuinely wonderful album, chock full of classic songs, and crafted with lavish care and attention. Please Sir … I want some more!