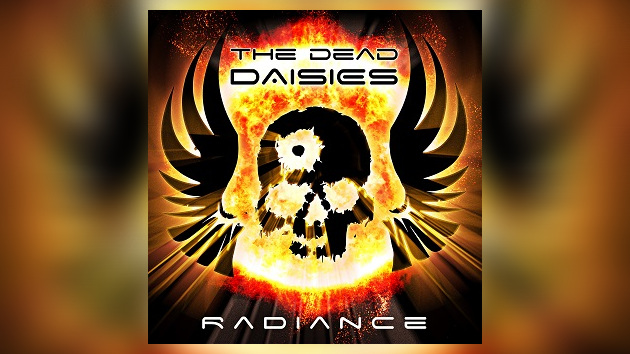 DEAD DAISIES – 'RADIANCE' (Dead Daisies Pty Ltd) CLASSIC REVIEW
REVIEW BY DENNIS JARMAN
With brand new sixth studio album Radiance, the Dead Daisies are more like a six-foot Triffid than a dead daisy as this is the heaviest I've definitely heard them play. The Australian-American supergroup formed by David Lowy in 2012 have had many line-up changes but in my opinion the current one of David on rhythm guitar, Doug Aldrich on lead guitar/backing vocals, Glenn Hughes on bass guitar and lead vocals and Brian Tichy on drums is the strongest, point proven by these ten exhilarating songs and here are my highlights from the album. 
Earworm arpeggios that herald 'Face Your Fear' precede a huge main riff that caught me off guard as did a hefty bass bludgeon and those trademark vocal howls from Glenn. Face your fear? It's more like facing your hearing when Doug lets rip with a serrating solo midway. 'Shine On' races along in the fast lane for hard rock heaven histrionics as the vocals cross the finishing line first leaving all the mayhem behind them. 
My personal favourite is 'Born To Fly' and where do those riffs come from? It's another rabble- rousing rocker to add to their already impressive back catalogue as it bounces along on feel good rhythms and a stratospheric height reaching vocal. 'Cascade' is a solid tub thumper of tectonic plate shifting power and precision. 
'Not Human' is definitely not inhuman as once again the vocals from Glenn make you wonder how he's pitching this high at seventy-three years of age. He's no slouch on bass either as he lays down some heavy lines to pin down the roaring riffing. After all this hard rocking, the album closes on the gospel-tinged power ballad 'Roll On'. It's truly heart-breaking as emotions run high throughout these three minutes of beauty. It impresses even more when orchestral strings ease in midway as it ends on a bluesy guitar solo.