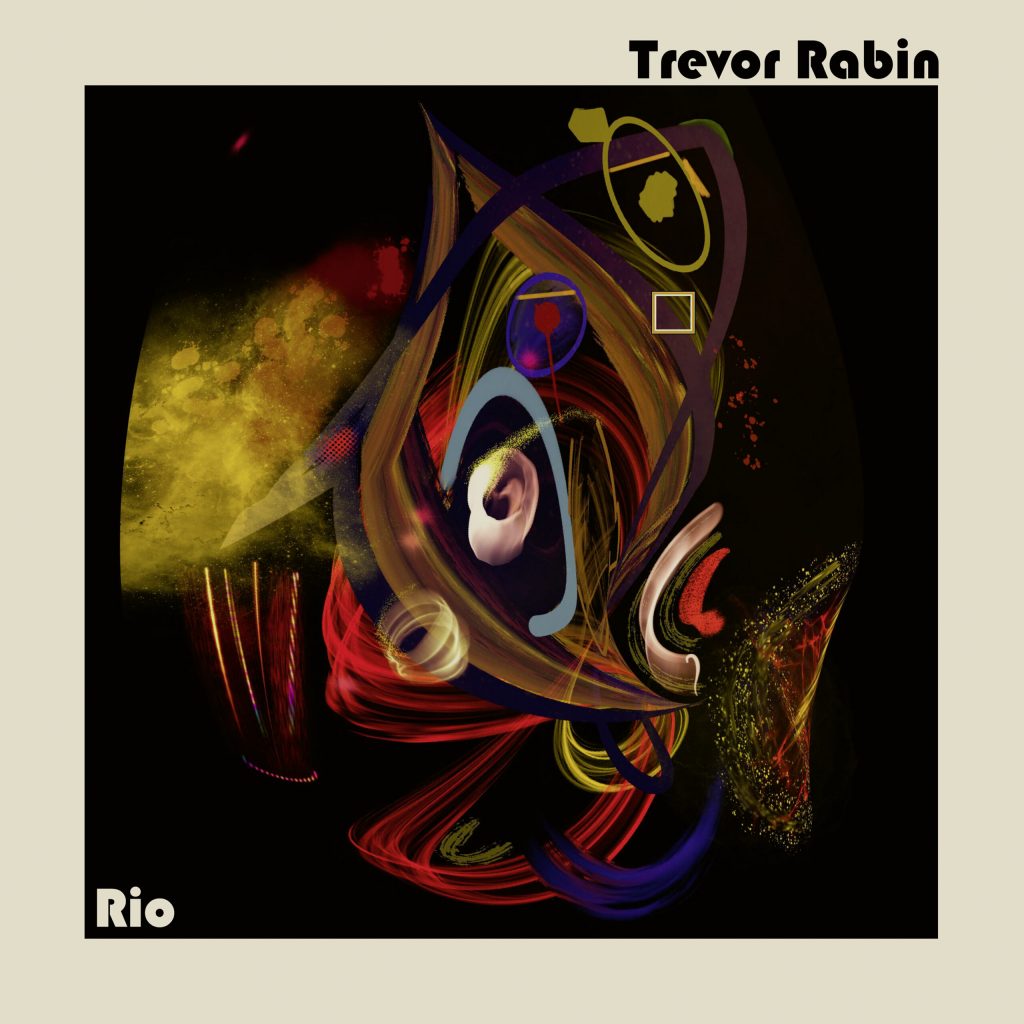 TREVOR RABIN – 'RIO' (Inside Out Music) ROCK
REVIEWED BY: THE ROCK 'N' ROLL PREACHER
Prepare to be transported into the enchanting world of 'Rio,' Trevor Rabin's triumphant return to the realm of rock music. As a longtime admirer of Rabin's unparalleled guitar prowess and songwriting brilliance, it's a joy to witness this maestro back in action, showcasing his talents in a way that reminds us of his rightful place among music's elite.
In the pantheon of musicians, Rabin has always held a unique position, a cherished figure among those in the know. His genius breathed new life into the legendary band Yes, a renaissance marked by the iconic '90125' album. Teaming up with the visionary producer Trevor Horn, Rabin's sublime compositions, intricate arrangements, and virtuosic instrumentation propelled Yes to newfound relevance, forever etching their name in the annals of music history.
Yet, it's impossible to ignore the seismic shift that occurred when Rabin departed the band, leaving a void filled with uninspiring mediocrity. His '90124' tapes stand as a testament to his profound influence, and in hindsight, perhaps the Cinema moniker should have endured, rather than attaching the Yes label. But let's not dwell on the past.
'Rio' marks Trevor Rabin's return to the rock arena after an extended hiatus, during which he masterfully crafted nearly fifty major movie soundtracks. This album has been in the making for what feels like an eternity, with Rabin hinting at its existence back in 2020. Now, after nearly four years, the world finally gets to experience the finished masterpiece.
So, the burning question: Is 'Rio' any good? The answer, without a doubt, is a resounding yes! This album is a labor of love, meticulously crafted, flawlessly executed, and exquisitely produced. It's nothing short of a musical masterpiece. Moreover, 'Rio' brings back Trevor Rabin as the lead vocalist, a decision that adds an extra layer of magic to the album, showcasing his undiminished vocal prowess.
'Rio' is a kaleidoscope of Trevor Rabin's creative passions. While it retains a cinematic grandeur, it effortlessly traverses various musical genres, including heartfelt country in 'Goodbye' and timeless pop in 'These Tears.' It boldly tackles complex human experiences, exemplified by the haunting 'Oklahoma,' a poignant tribute to a city scarred by a terrorist bombing—a brave and beautiful composition that resonates deeply.
The album bursts to life with 'Big Mistakes,' an electrifying rock anthem that serves as a powerful statement of intent. The pounding riffs reaffirm Rabin's status as a rock virtuoso, and resistance to its infectious energy is futile. 'Thandi' takes us on an emotional rollercoaster, shedding light on the harrowing illegal ivory trade in Africa—an intensely powerful piece. 'Egoli' weaves a love letter to Africa, richly layered vocally, and authentically African in its essence.
The crown jewel of 'Rio' might just be the epic 'Paradise.' With a colossal riff, ethereal harmonies, virtuosic musicianship, and a searing lead solo, it feels like a lost gem from '90125' or 'Talk.' The album culminates in 'Toxic,' a thunderous guitar-driven crescendo that delves into the complexities of damaged relationships, featuring Rabin's electrifying lead work—a tour de force to conclude this remarkable journey.
Picking favorites feels unjust, as 'Rio' is a breathtaking masterpiece from start to finish. Trevor Rabin, absent from the rock scene for far too long, has made a triumphant return, reminding us all of his exceptional talents. If you buy just one album this year, let it be 'Rio'—a masterclass in the magic of rock music. Simply put, it's nothing short of marvelous!