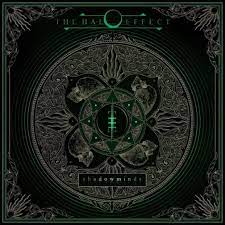 REVIEW BY THE ROCK 'N' ROLL PREACHER
I have been anxiously awaiting the arrival of this album for nearly a year now – and after all the suspense and build up, the fear is that it will disappoint … I need not have worried, this is an absolute MONSTER of an album, and is immediately in my top five albums of the year, it may even be the best one of 2022.
In case you are unaware, The Halo Effect is a new band comprising of no less than five ex-members of New Wave Of Swedish Melodic Death Metal legends In Flames, and their collective pedigree is colossal! Mikael Stanne (vocals) was In Flames original frontman – now he fronts Dark Tranquility. of course. On rhythm guitars is Jesper Strömblad- also an ex-member of Ceremonial Oath/Dimension Zero, Hammerfall/Sinergy/The Resistance/ All Ends and finally Cyhra.
Also, on lead guitars is Niklas Engelin, also ex-Sarcazm/Gardenian/Passenger/Engel and Drömriket. The rhythm section is comprised of bass guitarist Peter Iwers, also ex-Pain/Pendulum/Chameleon and Cyhra, and by drummer extraordinaire Daniel Svensson, also ex-Sacrilege/Diabolique, and Sacrilege GBG. This is, in every sense of the word – a true supergroup.
The Gothenburg crew have found a musical formula that brilliant marries the very best of 'vintage' In Flames, and have married that to everything musically they have experienced since – and it works just brilliantly. Lead-off single 'Shadowminds' is a musical tour de force, featuring a stunning riff and a huge chorus, the twin guitars of Messrs Strömblad and Engelin creating a wonderfully melodic assault, counterpointed by Mikael's bestial roar – absolutely brilliant.
The album is everything that the 'real' In Flames have completely failed to remain – those Jesterheads have actually become a pale imitation of themselves, where The Halo Effect shine brilliantly instead. This band is not just a copy of In Flames though, they show those wonderful original influences, but their approach is also more progressive in approach, far less concerned with remaining 'current' – allowing instead their other influences to colour their musical attack – and the result is dazzling.
It may be a funny/curious term to use about a metal band, but there is a genuinely jubilant feel to their music, they are clearly revelling in their reconnection, and that joy is absolutely evident throughout this fabulous album. That familiar mix of extreme aggression contrasted with sublime musical melody is intoxicating, and the album is a true monster as a result. Mikael's use of beautiful clean vocals also adds another layer of colour and texture to proceedings – see the wondrous 'In Broken Trust' as a perfect example of this.
'A Truth Worth Lying For' is a masterclass in marrying melody to brutality, while the string accompanied 'Last Of Our Kind' is nothing short of sublime – it's simply brilliant in every respect. There has been so much hope and expectation since the formation of this band was announced, and thankfully, the quintet has exceeded in every way and on every level. As we speak, they are touring the UK and Europe in support of Amon Amarth and Machine head – surely it won't be long until they are the headline act! Easily one of my albums of 2022!