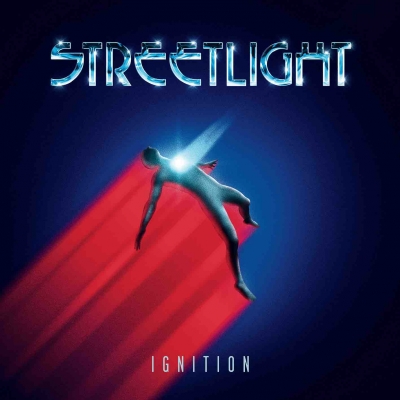 STREETLIGHT – 'IGNITION' (FRONTIERS SRI) MELODIC ROCK
REVIEW BY: THE ROCK 'N' ROLL PREACHER

Swedish melodic rock maestros, Streetlight, shine brilliantly under the spotlight with their phenomenal debut album, 'Ignition', a genuinely sensational debut offering from the Frontiers SRI record label, who I must admit, sometimes fall a little flat with their non-stop 'conveyer belt' of releases. By signing Streetlight, they have found a glistening jewel of a band, and 'Ignition' is a top-notch slice of Scandinavian AOR/Melodic Rock.
At the helm of this musical journey is the visionary Swedish singer, songwriter, and guitarist, Johannes Hager, whose creative genius birthed the phenomenon that is Streetlight. Hager's artistic prowess is matched and magnified by the incredible talents of his bandmates: guitarist extraordinaire Filip Stenlund, keyboard virtuoso John Svensson, rhythmic powerhouse Erik Nilsson on drums, and the groove-infused bass magic of Johan Tjernström.
'Ignition' is an AOR masterpiece, that epitomizes the finest traditions of soulful Scandinavian Melodic Rock. Each track is a true gem, meticulously crafted and passionately performed, displaying a superb level of musicianship. Listen to the likes of the wonderful 'Stay' or 'Caught Up In A Dream' – I defy you not to be utterly enthralled!
Within this sonic tapestry, the West Coast rock-inspired melodies of 'Closer' and 'Words For Mending Broken Hearts' stand out as exquisite highlights, showcasing Streetlight's prowess as genuine contenders in the realm of melodic rock. These ballads effortlessly weave a mellifluous groove that has long been loved by AOR/melodic Rock enthusiasts.
The entire album is imbued with a sense of passion, elan, and class that radiates with obvious joy. From the opening anthem 'Hit the Ground' to the riveting 'Love Riot' and the totally sublime 'Malibu Pier,' Streetlight takes you on an unforgettable musical odyssey. The album is easily one of the best AOR releases of 2023, in fact I will go further – it is one of the best albums of 2023. Period.
Notably, 'Ignition' includes two musical masterpieces from Hager's songbook: 'Fire Burnin" and 'Overjoyed'. These songs were so compelling, that they landed on the shortlist for Journey's 'Freedom' album, although they were ultimately unlucky to be passed over. Nevertheless, they find a deserving home on 'Ignition' – definitely adding to the album's allure.
In summary, Streetlight's 'Ignition' is a triumph of melodic rock, a dazzling debut that affirms their place as rising stars in the world of AOR. With their signature blend of heart-stirring melodies and top-tier musicianship, Streetlight has ignited a fire of musical brilliance that is bound to light up the hearts of rock enthusiasts worldwide. This album is a must-listen, a testament to the enduring power of melodic rock, and a promising glimpse into Streetlight's boundless potential. Get ready to be captivated by the radiant glow of 'Ignition'.