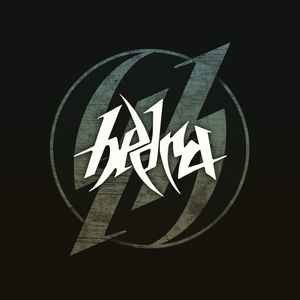 Hedra
(Unsignedl)
EXPERIMENTAL METAL
Review By: SAMANTHA LOUGHLAN
Band members: Jim Marten (Vocals)
Kamil Korsak (Guitar)
Daniel 'Squeak' Older (Bass)
James Redden (Drums)
Track list:  Jackdaw
Song 2
Hi to all of you Voodoo Radio listeners out there. Hope you all had a great summer.
Today we have something a little bit special for you. An insightful review and in-depth interview from the infamous 4-piece experimental Metal band Hedra.
The journey for these guys began back in 2014 with guitarist Kamil Korsak and vocalist Jim Marten. The band's first EP Mind Dimension was released in 2016 and even though their line-up has undergone various changes since its birth, Hedra have really blossomed in recent years. In 2022 James Redden joined to 'lash the skins' closely followed by Daniel Older on the bass in 2023.
The bands main mission is to 'bring their music to every corner of the UK and beyond'. Hedra have already wowed fans earlier this year in April at Heaven and Hell festival.at The Bridge Inn in Rotherham, UK.
So, lets dive in and see what these metal heads from Norwich, UK are all about!
The guys latest EP, The Pecking Order, released on the 11th of November 2022 has had a really good run and has been well received by Hedra fans all over the UK. Comprising of six tracks this exquisite compilation of pure, hard-core metal was recorded across the pandemic of Covid 19. At this difficult time in our country's history many bands had decided that making music was no longer a feasible option but Hedra plodded on and defied all by creating an EP that not only boasted the passion the band have for music but gave the alternative metal scene a new lease of life.
Today I am going to review my two personal favourite tracks from The Pecking order EP, then we have a terrific, full-bodied interview with the lads themselves. I would like to take this opportunity to that the guys for all their support in writing this piece and I hope I do you the justice you deserve. It was a pleasure to work with such outstanding musicians of the alternative scene.
Let's get stuck in!
First, I bring you the opening track from the EP, entitled 'Jackdaw'. For me this song really hits the spot for an opening number. Straight off the bat we are hit with an extraordinary mash up of rock and electro sounds mixed with a sprinkling of metal which initially gives off Slipknot vibes. What I love most about this track is the intense gothic imagery portrayed by intricate flowing lyrics, and the chorus is quite catchy to. 'Don't feed the Jackdaw, 'cos it follows you home alone, Don't be the Jackdaw, 'cos it bothers you all alone.' Another key element to the track is the varying ways in which the lyrics are presented. Jim Marten has a fantastical vocal range which he demonstrates superbly by giving us a magnificent concoction of tempos. To someone just getting into the alternative music scene this track is definitely a good place to start. It really shows all the dimensions and depths metal music actually has.
Whilst digging around on YouTube I actually found the music video for 'Jackdaw', and even though the special effects are kept to a minimum, I noticed that the band had a great response from their fanbase in the comments section. Sometimes it's best to present yourselves as a band in your true form and not overdo things as this helps audiences to connect on a deeper level.
The second track I'm going to take a peek at is track five from The Pecking order, entitled 'Storm Clouds'. This track really caught my attention as I played through the EP as it uses a lot of animal imagery. These guys really know how to put together strong and compelling lyrics to get across their point. 'Lions in the hiding chew you up, Zebras running waiting is the game.' In my eyes this is the perfect metaphor to describe life. Sometimes you have to be watching your back. 'Storm Clouds' brings together rocky beats with heavy metal passion and fierce vocals. I particularly love the techno style backing rhythms, really gives the track an original edge. With so much to experience in their music, Hedra are definitely a band to watch out for.
So, there you have it! The sensational experimental Metal band Hedra. Really excited to see what these guys come up with next.
Now let's see what the band themselves have to say to Voodooradio.online…
1. What genre of music do you feel you most relate to?
Jim: Always a difficult one that because we put every genre in it from the 80's onwards but it still comes down to just plain old heavy metal doesn't it, the sub-genre stuff has segregated this amazing sound of distortion so much it was far easier when there were just 4 or 5 genres eh!
James: I agree with Jim that there are too many sub-genres… That said, I'm always caught between Power Metal and Prog.
Daniel: It is very hard to pigeonhole a genre these days due to the eclectic selection and sub genres as Jim says. For me I feel we combine elements of metal with a heavy rock sound with elements of the 80's onwards combining all of our influences from old to new.
Kamil: I always loved metal but over time I started to add other genres like rock, blues, classical music. You may not hear it, but we're learning all the time.
2. Who are you're musical influences?
Jim: For the vocals I absolutely adored Devin Townsend from the Sex & Religion album onwards, many didn't like that Album but I think it's one of the best in its time, if you're talking band influences, we have a massive variation in input there! Kamil is more into Slipknot but also 80's radio pop, James loves prog to Death Metal and Daniel loves the new wave grindcore but can 0do ample bands like Muse. I also loved the last remaining era of raw attitude in grunge music so that's really come out in our recent stuff.
James: To expand on Jim's comments, you can really put it down to "has Gavin Harrison, or Gene Hoglan played on this record?", but I'm also with Kamil on the 80's pop, but I lean way more into the new wave side of things.
Daniel: Jims comments on my music are spot on. I do love new music ranging from the downright heavy such as bands like White Chapel, Abigail Williams, Chelsea Grin to the more subtle end of the scale bands such as Muse and Polyphia. I also have a bit of a guilty pleasure for electronic metal such as Electric Callboy and We Butter the Bread with Butter.
Kamil: My creativity and musical development was influenced by everything that surrounded me. As already Jim mentioned the music of the 80s and 90s. I love the character of the sounds from those years. Slipknot also had a big influence. I love Korn, Pantera, Rage Against the Machine, Mnemic, Kobong, Metallica, Depeche Mode, Devin Townsend, Black Label Society, Classical and Rock Music. I always try to be open to other music genres. This is very helpful if you are a guitarist
3. How hard is it to approach next level promoters?
Jim: I've never been afraid to approach anyone but they're always going to look at your advertising skills, Spotify plays and connection to the community now and we are aware of that, we're not following the protocol just yet though but it's something we know we have to deal with.
Daniel: For me I am still relatively new to finding and booking shows and finding the next level promoters. Fortunately, I have some great experience in Jim to go to in order to help point me in the right directions but so far for me I have found the experience a challenging one.
Kamil: Working in a band is not easy but thanks to my bandmates I gained experience and confidence in booking and searching for new shows. I hope that over time I will be able to find more and bigger events.
4. What plans have you got for this year?
Jim: The year is almost over but it's been an amazing year. Every show we've played has been met with such optimism and positive criticism we're so proud it feels like we made it even though we're a million miles away!
James: The next major thing for us is recording in September. Kamil and I have been preparing all the demos and tempo maps, so I think we'll be ready!
Daniel: We have had a very strong year in terms of performance and gigs. It has really stepped up and the feedback has been very positive. We plan to get the drums recorded for the next EP and will look to finish the year out with a few more shows with a view to a release early next year.
Kamil: In September we booked a drum recording session for the new EP. This is a priority for us. Apart from the recording session, we will continue to play concerts and festivals.
5. Are you playing at any festivals?
Jim: I've not really approached anyone for that, maybe a couple, I prefer to use the ethos of 'if you're good enough you'll get asked' but I realise things aren't really like that so have sent a few applications this year for 2024!
Daniel: We have made a few applications to play next year for 2024, this is an area I would really like to focus on as the next progression would be to get onto the festival circuit alongside are usual gigging.
6. Which artists past or present would you collaborate with?
Jim: We've collaborated with Ramage Inc. on our song 'Are you with me', I was amazed when they agreed to do that as Bryan is a great vocalist and the whole band are brilliant, if we're talking major bands I'd still like to do something with Devin Townsend because I know we'd get on well with the intensity of it!
Daniel: To follow on from Jim having recently listened to Devin Townsend I would second this collaboration. For me I would also like to work with Muse if it were ever possible as I have always loved the music writing of Matt Bellamy and his range of styles he covers.
Kamil: We have already worked with Ramage Inc. with our song "Are you with me". The result was great!!! I would like to work with Ramage Inc again in the future. Write a whole piece together. I think that to establish cooperation at the level of pop music. I know it may sound a bit weird but why not. James Arthur or Rita Ora would be perfect.
7. Who would you compare yourselves to?
Jim: We have to put in someone so, we'd say, Tool, Slipknot, Korn, Alice in Chains, but not forgetting classic Ozzy thrown in. You'll hear something you think you can compare to a band in every song but really not trying to sound like we've done it but we really don't sound like a band all the way through and we change all the time on purpose too!
Daniel: It's pretty difficult to add to Jim's list as he has covered a lot of the main comparisons only thing I would add, is maybe a bit of sleep token also.
Kamil: I agree with Daniel. Copy and paste Jim's list and that will be the answer hahahaha.
Total mix of everything!
8. What has been your favourite performance given so far?
Jim: I loved playing the Road to Ruin festival for the outdoor experience and the fact that we had flame cannons on stage, never thought I'd be on a stage with that!!!
James: For me, it has to be Monsters of Metal in Bury St. Edmunds. There were a few people who were there for us, but It's always a great feeling to impress a bunch of people who have no clue who you are.
Daniel: I agree with James on this one. The show in Bury St Edmunds at the Monsters of Metal was a great show. We met so many people, had an amazing performance and great feedback and I got to dance with an inflatable dinosaur.
Kamil: For me personally every concert and festival has something characteristic and unique for itself, but in the current line-up it was Monsters of Metal in Bury St. Edmunds. Explosion of emotions on stage and in front of the stage! Amazing feeling!
9. What are you working on music wise right now?
Jim: We're working on our next E.P. which again is quite unique but I've yet to put words on it and add the melody.
James: I touched on this earlier, but the songs, structure wise, are ready for recording. I think it's going to be a bit more complicated than The Pecking Order, and I can't wait for everyone to hear it next year.
Daniel: As James and Jim have stated the new EP is in progress for most of this year whilst we continue to gig and work on the material in the background. We are all working hard to get this completed ahead of the release early next year.
Kamil: As James Daniel and Jim said, work on the new EP is in progress, however we are working on new riffs for the next songs and next releases. You know how it is 🙂
10. Where do you draw inspiration from for your lyrics?
Jim: Mainly it's from events at the time or a concept can appear from a riff even, I tend to have the title for an Album worked out ready and write according to that. Our first E.P. Mind Dimension was related to depression and was a concept about a guy being nursed back to health, but I like to keep my distance too with the lyrics intended so that people can decipher the song how they like.
Our second E.P. Polaris was about life, death, friends and the universal watchers.
Our latest E.P. is a concept given by the pandemic, I was visited by a Jackdaw almost daily whilst on furlough and it inspired me to cross connect cognitive behavioural links between humans and animals and used the collapses of our country's government as an example of this.
11. What was the best gig you've ever been to and why?
Jim: For me it was Metallica on the 24th August 1992 for the Wherever I may Roam Tour. I'd never been to a big concert before that one, as you can imagine it's one you can't really compete with after that one but I'm sure there's people who went earlier on the Justice tour that would argue the case!
James: I haven't been to as many big gigs like Jim has, but I'd have to say for me it was Blind Guardian at the O2 Forum back in May 2016. I don't think I truly understood how haunting "The Bard's Song" was until I heard it being sung by 2000 people… Unreal is the only way I can describe it.
Daniel: I have been to a few gigs but for me it's actually one I went to this year which was Muse at Milton Keynes Bowl. I discovered Royal Blood. I had previously heard and briefly listened to them, but, seeing them live was something else. Then to cap it off Muse played a set packed with some of my all-time favourites and had the show to match its one I will remember for a while.
Kamil: It was Machine Hedra's concert at the Open in Norwich. It was probably 2016-2017. It was the first gig we went to as a band. It was just madness and wildness. I've never had so much fun before. I remember this concert best of all. I hope it will happen again sometime soon. Honestly, I'm counting on it.
12. What do you love most about being in a band?
Jim: When you find the right people it becomes like a family. You would do anything for them. That connection brings excitement in playing the songs written and worked on together. You work hard to make sure everyone can give 100%, but if someone in the band struggles, we'll help each other in the best way we can and back each other up when things get tough. Being in a band you get challenges like no other experiences in life. It's an extreme art and there's extreme lows and extreme highs. It balances out evenly in the end as long as we all support and behave on an even keel; the leadership has to be there and that comes from experience but it's really awesome to see anyone in the band owning their own leadership of a small part of it other than the music side. If we were selling mobiles, we'd be billionaires by now!
James: I love the social life that comes with it. Not just the prolonged relationship with the people in the band, but also from just meeting new musicians at shows. Because all it takes is a few easy questions and you could talk for hours, and the best bit is everyone has unique answers, so you never have the same conversation twice… Oh and the music is fun too, or whatever.
Daniel: For me it is the thrill of being part of something bigger than yourself being able to share that with a great group of individuals who come together to be more than friends. The bond becomes like a family bond where you enjoy good times and go through the hard times together. In everything we do we try to support each other in the best way we can. Ultimately the best times are when we are travelling and performing our music and meeting new people this makes the experience a priceless one for me.
Kamil: Teamwork and satisfaction. As a team, we have to deal with various problems. Sometimes this is not possible to do as an individual. Then it is very important that you have the right people on your side, understanding the goal and each other. This brotherhood and satisfaction from the work done is the greatest reward. It's what I love the most
13. How do you deal with disinterested audiences?
Jim: We've had a couple of moments like that where people have left in the past, I think it's important to find out why they left and try not to make a mistake like that again. Fortunately, this year we've only seen people coming in, it can be anything from a mix or just an off day
James: We make them interested! Ok, to be serious again, we've had loads of positive feedback at literally every show, but we've also had criticism at every show, which we welcome because we can only learn and get better by listening to as much feedback as possible.
Daniel: As James states we do make them take note I have seen Jim walk outside a pub on wireless and round to other rooms to gather people to come in. Kamil and I have wireless guitars and have a habit of prowling out into the audience to interact and engage.
Kamil: During a band performance, it is very important to keep the audience interested in the band. It's not always easy, but we found ways. The most important is originality. We have some new ideas. You will see it at our gigs
14. What interests and hobbies do you have outside of music?
Jim: I just can't really find the time for anything else if I'm honest, I love cycling but can't remember the last time I did that, it's usually something creative for the band, I made our shirts and some merch etc, I love a bit of hobby craft (not really though) I would like to sculpt an entire stage set from carved polystyrene blocks but we're not at that level yet! Dogs, I love spending time with them, they understand me, it's magical!
James: I am a PC building enthusiast. I built my own, and I've even built them for most of my friends, but it's not a thing I get to do too regularly, so I'm mostly doing music stuff, or video games.
Daniel: I have far too many hobbies, I am a gaming enthusiast. I like Warhammer and I play and watch football, kayaking, fishing, mountain biking, and gym, although admittedly it has been a while. But now with the music becoming the driving force a lot of my hobbies take the back seat to priorities band progression.
Kamil: I have no hobbies other than music. Music has always been my adrenaline, everything I have loved. I spend my free time with my family.
15. Have you got any exclusive gossip you can share with voodooradio.online?
Jim: Well, I knew that Pantera were contracted to reform before it happened but that's now unbelievable gossip so no not really, not for HEDRA.
Daniel: If Jim doesn't know anything new I certainly don't, he is usually my source for gossip. I am hoping to be able to turn provider at some point.
Kamil: Unfortunately, I don't know of any gossip
16. Would you consider allowing voodooradio.online to play your tracks and promote any future gigs?
Jim: Absolutely yes yes and all the yes, play us often we need those plays and it's very much appreciated thank you for having us!
James: Please do, it's more stats for the promoters that Jim was going on about earlier. Regarding future gigs, I hope we get to see you at one at some point in the future! Thanks!
Daniel: Absolutely we would appreciate the plays and any support with helping us to promote and thank you for having us it's been a pleasure!
Kamil: Absolutely – yes! We would appreciate any support! Thank you for having us! It's been a pleasure!