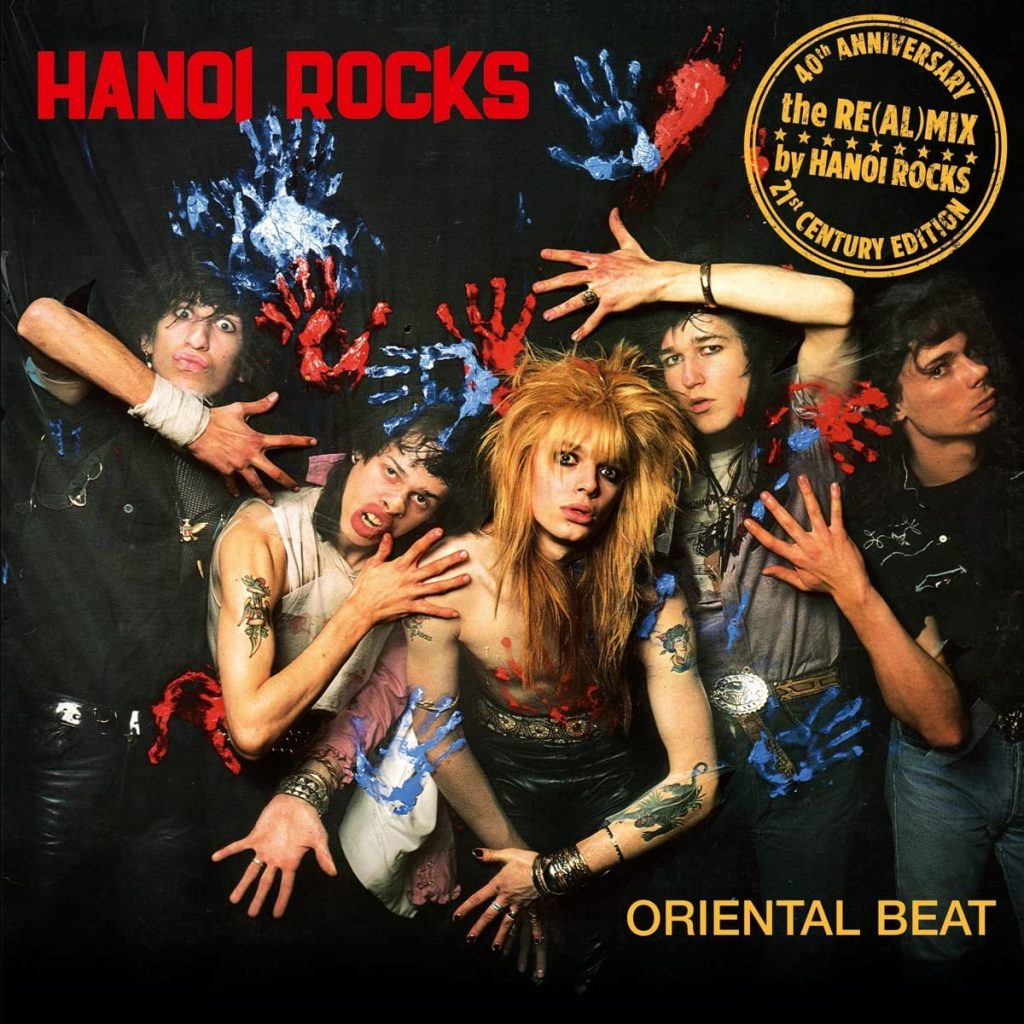 HANOI ROCKS ORIENTAL BEAT 40TH ANNIVERSARY RE(al)MIX (Svart Records)
Review By: SAMMI QUINN
Release Date: 17 March 2023
Format: Vinyl/CD
I am the first to admit that I'm not a fan of re-issues. Right now, we are in a bit of a financial shitstorm and the concept on blowing my hard-earned cash on an album I've owned since 1984 is a difficult one to grasp. However…
The 40th Anniversary release of Hanoi Rocks' album 'Oriental Beat' is far from a reissue of the original recording but the album the band wanted to follow up their debut 'Bangkok Shocks, Saigon Shakes, Hanoi Rocks'. As Lead Singer Michael Monroe has said of this new release, '…we finally got the album sounding as great as it deserves…'
So, what do we get for our money? As seems to be the way, one has the choice of Vinyl or Compact Disc. Vinyl connoisseurs then have the option of choosing from Blue (limited to 500 copies only), Red or Black. The vinyl releases also include a lyric insert, verified by Mr Monroe himself and an A2 poster depicting the band circa 1981. The CD is a Digipack release.
Comparing both the 1982 original release and this Re(al)mix, as it has been dubbed by the Hanoi's themselves, one certainly is left with the impression of the '…heart, soul and a bit of pain…', as original drummer Gyp Casino put it, of an album that had it been released with the creative input of the band during production would have been a true follow up to the band's debut album and a true reflection of the raw, almost Punk Rock, style that was a hallmark of .Hanoi Rocks.
Metal Kitties, if you're a fan of Hanoi Rocks or a newbie I totally recommend adding Oriental Beat 40th Anniversary Re(al)mix to your collection!!