ADAM & THE HELLCATS – 'CATALYST'
Review By CANDY ROCKS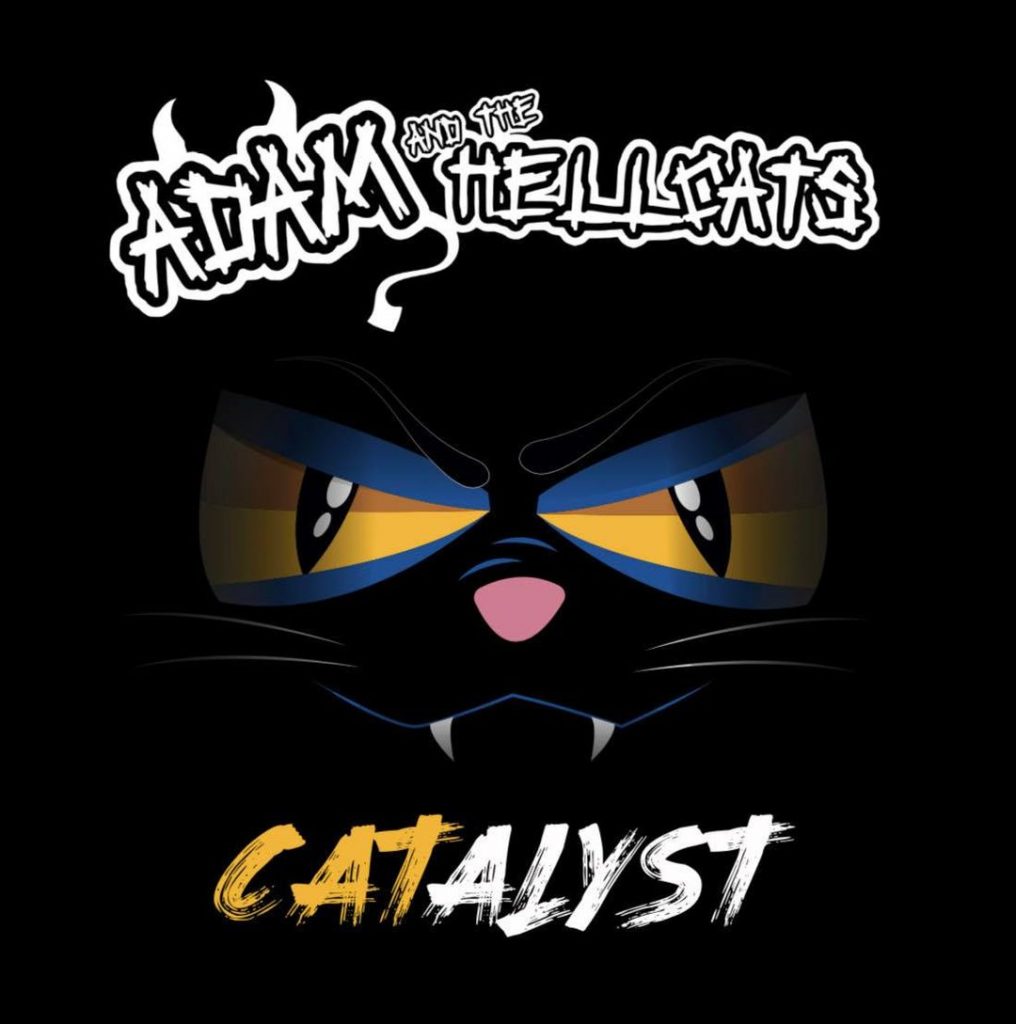 So, what have the guys at the rock factory sent for Candy the Voodoo Princess of Rock to review today? Well, it's the new album Catalyst from Adam & the Hellcats.
This is an apt title if you ask me, because the vocals between Adam Feasey & Cirwen Costa work really well. The album has some really good punchy riffs, that can get you bouncing around like a hyper active kid after a chocolate bar. Having heard the band for the first time (I know you're thinking where the hell have you been hiding? Well, I ain't tellin ya, because that's how you win a hide & seek game.) (LOSER) 🙂
So now that I've appeared from my hiding place, I can tell you that Cirwen has one hell of a voice, & it really shows on my favourite track 'Black Witch Bomb'. Cirwen's vocals are definitely like a witch on an energy drink powered broomstick, (you flew it right outta the park with this track guys, I loved it).
Then we return to earth with 'Captain Black', 'End Of The Line', 'Peace, Love, Rock 'n' Roll' – which are my personal favourites. These will make you want an energy drink & chocolate, after dancing around to those kick-ass tunes, and even 100% more so when they play some these songs in their live set.
'Call a Hearse', 'Battle Cry', 'Demons', 'Out in the Night', 'Scumbag', 'Thank You', 'Victory March', and 'What The Cat Dragged In' complete the album, each one being a stand-alone track in their own individual right. There are definitely tracks on this album that you will want to play over & over again, as they get ya foot tapping & ya head banging like most good tunes with a kick ass riff do, so they are all well worth checking out.
So, is it going to be a Candy Rocks? Or a Candy Bomb? I give Catalyst a Candy Rocks!