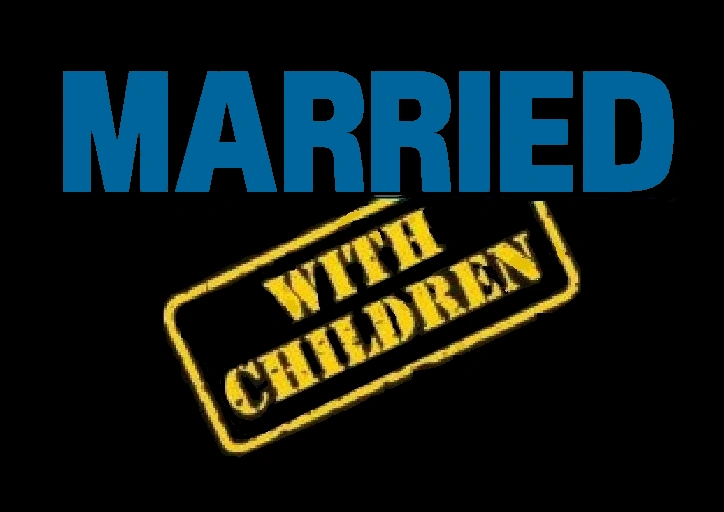 'MARRIED WITH CHILDREN'
Main Cast:
Al Bundy – Ed O'Neill
Peggy Wanker Bundy – Katey Sagal
Kelly Bundy – Christina Applegate
Bud Bundy – David Faustino
Marcy Rhoades/D'arcy – Amanda Bearse
Steve Rhoades – David Garrison
Jefferson D'arcy – Ted McGinley
Notable Guest Stars:
Kathleen Freeman
Anthrax (band)
B.B. King
Bill Maher
Sam Kinison
Matt Leblanc
Milla Jovovich
Bobcat Goldthwait
Tia Carrere
Jerry Springer
Pamela Anderson
Tiffani Amber-Theissen
Keri Russell
Chris Hardwick
The show follows the lives of Al Bundy a once-glorious high school football player turned hard-luck women's shoe salesman; his lazy wife, Peggy, their pretty and dim-witted daughter, Kelly and their smart-aleck son, Bud. The show also prominently features their neighbours, the stuffy Steve and Marcy Rhoades, both of whom Al finds endlessly annoying, although the feeling is mutual from the Rhoades; and later, Marcy's second husband Jefferson D'arcy, a white-collar criminal who becomes her "trophy husband" and Al's sidekick. Marcy is horrified to realise she is now called Marcy D'arcy – much to Al and Peggy's amusement. The show is set in an unknown suburb in Chicago.
So, meet the Bundys, the dysfunctional family you never knew you needed in your life. At the head of the family is Al Bundy, a man cursed with an unfulfilling job selling women's shoes and a family that can't help but mock and disrespect him. He spends his days reminiscing about his glory days as a high school football star, and indulging in his favourite pastimes: visiting the local nudie bar, collecting 'BigUns' magazine, and watching his beloved show, "Psycho Dad". Despite the constant insults, Al will always defend his family and the Bundy name.
His wife Peggy, a lazy redhead with a penchant for spending money and avoiding any form of housework, is Al's constant thorn in the side. She frequently mocks Al for his lack of wealth, hygiene, and sexual prowess, all while draining his already limited funds on her shopping sprees and visits to male strip clubs. Peggy's hillbilly family, including her intolerable, morbidly obese mother, often visits and causes chaos for the Bundys.
Their firstborn, Kelly, is the epitome of a dumb blonde, constantly derided for her promiscuity and inability to remember even the simplest of things. She enjoys dating men that drive Al to the brink of physical assault, and frequently taunts her younger brother Bud. Speaking of Bud, he's the more level-headed member of the family, but his obsession with sex often leads to failures with women. Despite their constant bickering, the siblings will always support each other in times of need. With a family like the Bundys, who needs normalcy?
Get ready to meet the neighbours from hell, 'Married With Children'-style! First up is Marcy Rhoades, later Marcy D'Arcy, the Bundys' next-door nemesis and Peggy's BFF. She's a banker, a feminist, and an environmentalist who's always butting heads with Al's 'NO MA'AM' group. Marcy's also the head honcho of 'FANG', a support group for anti-man crusaders. She and Al can't stand each other, but at least she found love *coughs* with her second hubby, Jefferson D'Arcy.
Speaking of Marcy's ex, let's not forget about Steve Rhoades, her first husband and a stuffy banker, who's constantly caught up in Al's wild schemes. Steve loves his fancy Mercedes more than anything, even his wife. He eventually leaves Marcy to become a forest ranger, but tries to win her back in "The Egg and I" episode, only to get into a brawl with Jefferson. Later on, he becomes the dean of Bud's college after blackmailing his previous boss.
And last but not least, we have Jefferson D'Arcy, the pretty-boy scammer who swept Marcy off her feet. He's constantly broke, unemployed, and using Marcy for her money, but she can't resist his charms and sexual bartering. Oh, and did we mention that he might have a past life as a spy/CIA operative? Classic "Married With Children" craziness!
Ah, "Married With Children"- the show that made conservative parents clutch their pearls, and that the dim witted republican Senator Jesse Helms call it "trash." But hey, at least they got recognition for giving women prominent roles behind the scenes! Amanda Bearse, aka Marcy, directed over 30 episodes of the series and was one of the first openly lesbian actors on mainstream television.
You know what they say, behind every offensive episode is a woman directing it. And let's not forget the enduring legacy of the show, which was basically just pushing the boundaries of what was acceptable on network TV. Oh, and did I mention that the actors Ed O'Neill and Amanda Bearse on the show genuinely disliked each other? That's what I call method acting, baby! The series is one of the longest running sitcoms in television history, comprising eleven seasons with 259 episodes during its run. Its theme song is "Love & Marriage", performed by Frank Sinatra.
In today's politically correct world, 'Married With Children' could never even have been created, it's raucous humour, sledgehammer insults, and riotous worldview would simply offend too many pressure groups and 'snowflakes' – but for eleven glorious years, the Bundy's. rocked our world with some of the most laugh out loud humour even penned. 'MWC' creators Michael G. Moye and Ron Leavitt gave us all something to look forward to week after week, and to this day, it remains just about my favourite ever comedy! Al Bundy also remains an all-time hero of mine. WOOOOOOOOAH BUNDY!